Formulaire de contact

To contact us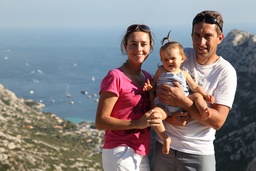 Famille Backès
3 promenade du Grand Large
13 008 Marseille
Téléphone : +33 6 60 30 47 76
Skype : olivierbackes
Email :

contact@villamarseille.com



We are a couple, living in the 8th suburb of Marseille since 15 years. We like sport a lot, especialy sailing. We both sail dinghies. Out of sailing, we both have a job.
We live in the same house as the apt we rent (the house has 3 floors, we use the 2 top ones). We pay attention to preserve everyone independance but stay available to answer your needs.