Between the sea and the National Park of Calanques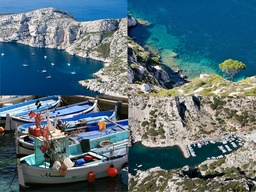 We've been living in Marseille for more than 15 years, but we're still surprised how quick we can be in real calm and nature, hiking or swimming in the Calanques. You'll find in the apartment, indications of the best hiking trails around. The National Park of Camanques should be created in june 2012. On the doorsteps of the second bigest town of France, the National Park land and sea park, will be the first pre urban national park of Europe. 

Back to the house : the hills, access to the Calanques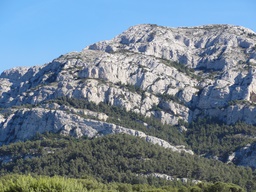 The house is located between the sea and the Marseilleveyre hill. Lots of hiking trails start close by. For example, after walking 1 hour, you can be on top of the hill we see on upper picture, and have a wonderfull view of the bay and city.
If you prefer to stay close to the sea, you'll have access to numerous water activities from Pointe Rouge harbour, or nice beaches, such as the sandy beach of Pointe Rouge, or the Bain des Dames. 

The quiet side of South suburbs but with quick acess to city center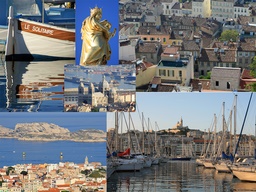 You can access the city center quickly by bus, underground, and by boat shuttle from Pointe Rouge Harbour (just in front of the house) to the center (Vieux Port). Even though you are located close to beaches, water activities, and nature, you can reach the "Canebière" and city center in half an hour thanks to public transports. It makes Marseille a great destination for various holidays ; cultural visits, shopping, sport, sea, ...