Welcome !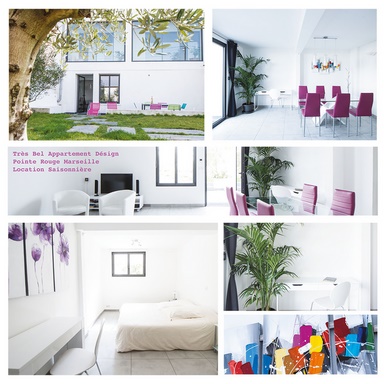 We are happy to welcome you in our villa located in the 8ème suburb of Marseille.
We are located on the sea side, in front of the harbour of Pointe Rouge.
Wether you are on vacation or professionnal journey, you'll appreciate the confort and design of our appartment.

You'll find more details about the apartment on the following pages. If you have any other question, do not hesitate to contact us.

Boat shuttle Pointe-Rouge - Vieux Port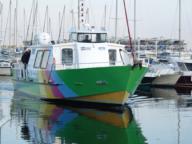 La navette maritime a redémarré le 25 Avril 2015. Il est possible qu'il y ait une liaison Pointe-Rouge - Les Goudes également (info à confirmer).
Trajets :

La Navette maritime Vieux-Port / la Pointe Rouge
La Navette maritime Vieux-Port / Estaque
Tarif : 5€ par voyage par personne.
Le pass XL 7 jours est avantageux. Il coûte 13,70€ pour une semaine d'accès illimité à tout le réseau de transport en commun (bus, métro, tram), y compris la navette maritime. Pour en bénéficier vous devez créer une carte transpass en point de vente RTM (le plus proche est au rond point du Prado, mais vous pouvez aussi le faire à la gare en arrivant par le train). La 1ère carte TRANSPASS est gratuite. Rendez-vous dans un point d'accueil RTM, muni de votre pièce d'identité et d'une photo d'identité couleur.



Site officiel de la navette maritime

A nice video about Marseille

Visite guidée de Marseille, par voyages SNCF

Between the sea and the National Park of Calanques

Dolphins in the bay
Thanks to Tek Plongée for this nice video. Dolphins have been around a lot since the beginning of the year.